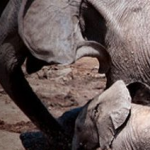 In mid-2016, SAP released the first version of the new-generation CMS management module, SmartEdit 6.0. All further versions were updating this module while old CMS Cockpit hasn't been changed for years. Of course, SAP plans to sunset the legacy WCMS, and they consider SmartEdit as a "new WCMS". I was wondering is SmartEdit ready to replace CMS Cockpit?
The CMS is a subject close to me. Many years ago I was heading the CMS development project and dealing with the challenges on how to make the CMS functional and convenient, how to find a right balance between feature richness and simplicity, and how to find a solution that would be extremely flexible and configurable to an organization's needs. It's an intense subject.
In this article, I am trying to compare the functionality of SmartEdit and WCMS and highlight my personal view on advantages and weaknesses of these solutions. The official "feature parity" is published on SAP Hybris Help, but it doesn't answer all my questions.
Read More »