Closing In On The Industries Top CMS Solutions: SAP Commerce Cloud's New Versioning Feature For Content Management
---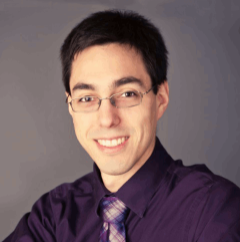 In my capacity as Global SAP Customer Experience (Hybris) Competency Center Head at EPAM, I have the privilege of interacting with a variety of existing and prospective clients looking to embark on their next generation digital and/or commerce journey. SAP Commerce Cloud (Hybris Commerce, for those that prefer old school terminology) is very often on their short list of e-commerce platforms to consider. However, while Gartner, Forrester, and the like consistently rank Hybris as the #1 e-commerce engine, it's far from "perfect". It usually impresses the IT guys, but once I engage the marketers, content curators and other backoffice business users, they are typically underwhelmed. SmartEdit has done a lot to reduce this point of resistance versus the old WCMS cockpit; however, this investment from SAP has been more about better visualizing the old WCMS cockpit than truly introducing new, useful & innovative capabilities.
In this context, I was excited to note that with the release of v1808 (v6.8 for those that prefer historical versioning numbers), SAP had, finally, opted to introduce "versioning" to Commerce Cloud's CMS capabilities. This was arguably the #1 gap in Commerce Cloud's CMS offering versus "native" content management system (CMS) solutions such as Adobe Experience Manager (AEM), Sitecore, etc.
Curious as to how it stacked up against native CMS solutions, I reached out to one of my counterparts within EPAM who operates a CMS related competency center, and asked for an expert review of the solution SAP has baked into Commerce Cloud.
To be frank, I was expecting derisive feedback. Over its history, Hybris (as it was simply known back then) had gained a reputation for having UI elements that primarily reflected/exposed the underlying data model, rather than reflecting the day-to-day lives of the cockpit users and how they want to perform their jobs. My initial impression of the versioning feature was that there was some flavour of this continuing with the new functionality.
Fortunately, I was pleasantly surprised by the results of my expert consult. After witnessing my demo of the versioning functionality, the CMS expert that I engaged for a review deemed the versioning feature "quite respectable for a first release". Ergo, SAP seems to have gotten it right…ish.
Where my CMS expert & I agreed is that despite the capable functionality introduced, the workflow is somewhat "backwards". That is, the feature produces "versions" that constitute "previous" copies, rather than "next" iterations of the page. Consequently, it has a bit of a "source control"-like feeling to it, where you're "saving a copy" of a page as a checkpoint/backup, rather than forking to begin creative work to support one or more upcoming marketing campaigns.
Still, this is a welcome enhancement to the CMS capabilities of Commerce Cloud. There is also room to grow in future releases as well that will further enhance real-world use cases:
The current release is limited to a single page. To better support marketers and content curators, a "campaign" type of ability that applies across a multitude of pages would help them kick off the next season's content/marketing campaign and coordinate that "site-wide version" across pages easily and effectively.
The current release still has a single "head" version of the page. To better support teams of marketers and content curators, it would be beneficial to be able to spin off multiple instances, any one of which could become the new "live" version at the appropriate time. This could help with A/B type scenarios, where the team wants to compare multiple variants side-by-side before decision which direction to commit to.
Introduce an ability to tweak & publish/synchronize the "current", live version of the page (in the staged catalog, complete with usual approval workflows), while at the same time curating and executing workflows against the "next" version of the page.
In summary, versioning is a welcome, new, and respectable addition to Commerce Cloud's CMS capabilities. There remains room to grow this functionality further, and I hope to see more exciting enhancement in this space in the releases ahead.
Myles Bunbury